It's hard to believe, but next Thursday, December 15th, is the last drawing for this year's Exclusive Whiskey Raffle fundraiser. We will meet at The Dunwoody Tavern at 5:30PM to begin the festivities. We have sold over 100 and have more to go to! Please encourage friends, family, co-workers, and acquaintances to get their ticket for the $400 bottle of Blanton's Gold….just in time for holiday gifting or imbibing.
The website is: www.whiskey-raffle.com

Or give them the QR Code: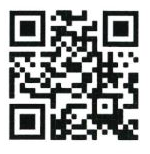 See you there!