Meetings
October is Economic and Community Development Month
Our Rotary Family


BIRTHDAYS
| | |
| --- | --- |
| 10/2 | Felicia Voloschin |
| 10/7 | Mike Parks |
| 10/13 | Terence Shortal |
| 10/17 | Tanaka Mutambaneshango |
| 10/22 | Teak Pacetti, Jr. |
| 10/24 | Bill Woulfin |
| 10/24 | Charlene Hall |
WEDDING ANNIVERSARIES
| | |
| --- | --- |
| 10/2 | Ed Godshall (13) |
| 10/10 | Lorri Christopher (40) |
| 10/12 | Gary Lane (18) |
| 10/17 | Jennifer Shumway (0) |
| 10/25 | Dottie Toney (7) |
| 10/31 | William Kelly, Jr. (34) |
Rotary Online
https://dunwoodyrotary.org
https://rotary6900.org/
https://rotary.org/
ROTARY CLUB OF

Dunwoody

Fridays, 7:15 am
Le Méridien Atlanta Perimeter
111 Perimeter Center West
Atlanta, GA , GA 30346
LEADERSHIP
This Week's Speaker


Mary Ligon, District Governor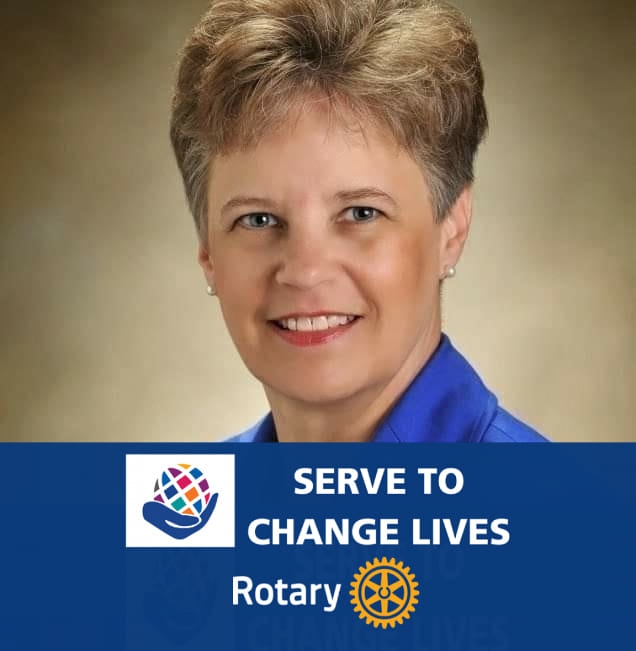 Join us this Friday at LeMeridien to help welcome District Governor Mary Ligon. Or, join by Zoom at https://us02web.zoom.us/j/86202979419. Mary Ligon joined the Rotary Club of Dougherty County (Albany, GA) in 2002 serving in several capacities before becoming President in 2009-2010. At the district level, Mary has served as an Assistant Governor, AG Trainer/Coordinator, multi-district PETS facilitator and District Grants chair. She was recognized as District Rotarian of the Year in 2017, and with the Rotary Foundation Citation for Meritorious Service in 2018, and is a Rotary Foundation Major Donor.
Having served on numerous community boards and with over 20 years of experience participating in, volunteering in, and leading community leadership programs, Mary understands the opportunity and benefits of focus and scale in achieving impactful results. She is an alumnus of several community and regional leadership programs and served as the director of Leadership Albany for 17 years.
In 2016, the national Association of Leadership Programs recognized Mary with their Preceptor Award and she is currently serving as Resources Director for the organization. Mary has a BBA degree from Georgia Southern University in Management/Information Systems and began her career with IBM. Established in 1994, she maintains a consulting business - Mary Ligon, etc. Mary and her husband Jim have two grown daughters.

Celebrate the Work of Clubhouse Atlanta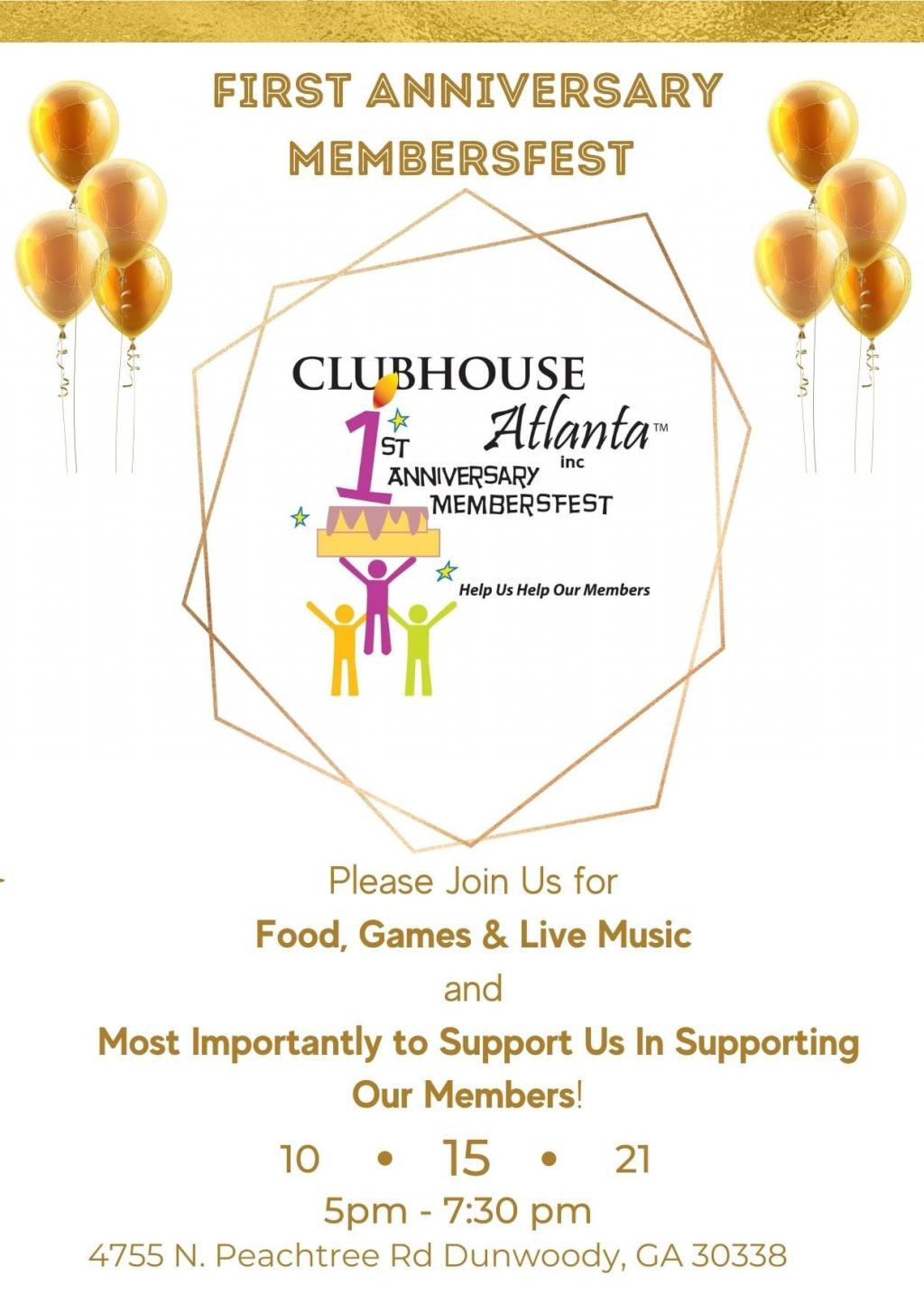 You're invited to join in the one year anniversary celebration for Clubhouse Atlanta, an inviting place for adults with Mental Illness that gives them Respect, Dignity and Courage to reach their potential as valued and contributing members of their community. Our own Freddy Morello is the Clubhouse's Executive Director and will be sharing its story with us at the end of October.
In the meantime, consider stopping by this outdoor event and whether you'd be interested in supporting the fundraising efforts linked to this first anniversary. The organization is growing and serving more people every day, and its Campaign for Growth is targeting $75,000 in new donations. You can learn more about Clubhouse Atlanta and make a contribution at https://www.clubhouseatlanta.org/. And don't miss Freddy's presentation on October 29.