Service Opportunities


Helping the Dunwoody Nature Center with Restoring Old Growth Forest
The Dunwoody Nature Center was awarded a grant last year to restore the old growth Piedmont forest on its grounds, and the Forest Steward program is an outgrowth of that plan. Last Saturday Rick Otness and Tina Philpot assisted Cathie Brumfield, a newly trained DNC Forest Steward, in removing invasives and small trees from the meadow below the North Woods Pavilion. We had a great time on a gorgeous fall day, and we laid the groundwork for a beautiful spring forest view from the Pavilion balcony.
There will be more Saturday opportunities to participate in this project - watch the bulletin or contact Cathie if you'd like to help.
[more]
Service and Fellowship Opportunity


Calling All Host Families for GRSP Leadership Weekend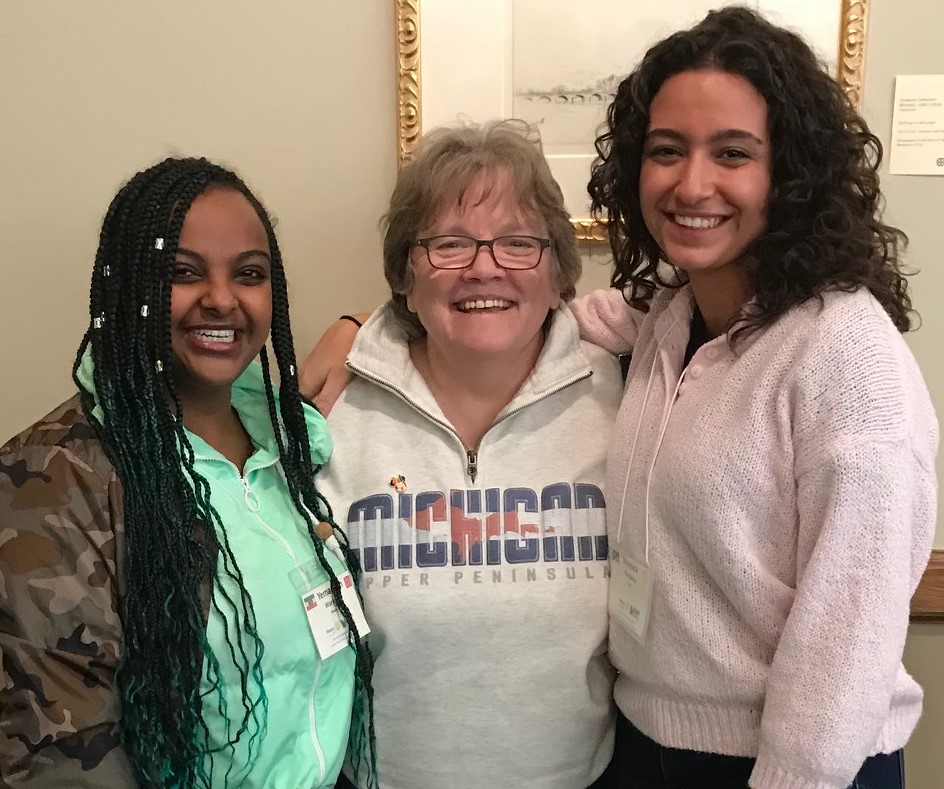 We are still in need four or five host families for the January 14-16 GRSP Leadership Weekend. This entails bed, breakfast and a bit of transportation between Friday night and Sunday morning. In exchange, you have a great opportunity to meet some special young people of the world here this year for a GRSP scholarship - and enjoy fellowship with other host families and students at Saturday evening dinners. Contact Jackie Cuthbert if you about hosting - and Ron Barden if you'd like to hear about other ways you can help with the leadership weekend.
Our Rotary Foundation at Work


Dunwoody Joins Brazilian Global Grant Focused on Downs Syndrome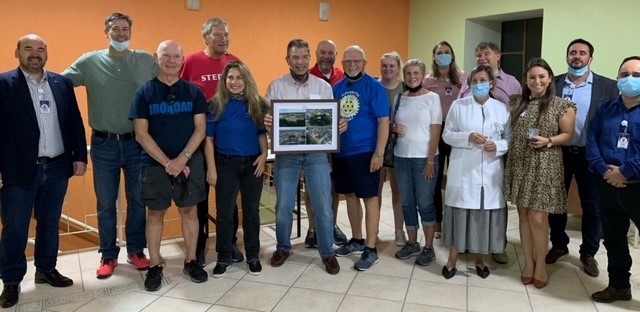 This week, the Rotary Club of Dunwoody has joined with Alpharetta and other District 6900 Rotary Clubs for a Global Grant project to provide training and equipment for special needs persons in Brazil - adding $2,000 in funding for this project. This Basic Education and Learning (BEL) program will deliver certification training to qualified enrollees to foster and improve reading, writing, and speaking skills for Down preschoolers and youth. Over 25 months, four supervisors and ten grad students will train ten dedicated and qualified individuals. An estimated 176 Down persons will receive intensive instruction during this process. After the curriculum is complete, program graduates will be certified to continue special needs training in the Pelotas community of Brazil.
Alpharetta Rotarians are in Brazil this week as the project gets underway.
Dunwoody has a long history of participating in Global Grant projects. Earlier this year, we partnered with Laura Kann's Illinois district to eradicate mosquitos on an island in Puerto Rico.