Meetings
January is Vocational Service Month
Our Rotary Family


BIRTHDAYS
| | |
| --- | --- |
| 1/1 | Marie Crean |
| 1/1 | William Kelly, Jr. |
| 1/1 | P. Game |
| 1/2 | Jeannette Jezerinac-Prince |
| 1/11 | Jim Glass |
| 1/20 | Brian Harper |
| 1/27 | Robert Hall |
| 1/29 | Kobelah Svensen Bennah |
WEDDING ANNIVERSARIES
| | |
| --- | --- |
| 1/23 | Tina Philpot (14) |
| 1/28 | Bill Woulfin (14) |
Rotary Online
https://dunwoodyrotary.org
https://rotary6900.org/
https://rotary.org/
ROTARY CLUB OF

Dunwoody

Fridays, 7:15 am
Le Méridien Atlanta Perimeter
111 Perimeter Center West
Atlanta, GA , GA 30346
LEADERSHIP
In This Bulletin


A World of Opportunities

Read here to learn about the Thirsty Thursday fellowship opportunity this week (no meeting) and:
How you can help make this year's golf tournament a success
Your opportunities to interact with amazing young people ... through our own Georgia Rotary Student Leadership weekend and Rotary Youth Exchange
RI Convention in Houston - the first Rotary International Convention in person in three years
All the other things going on with RCD in February, March and a little beyond.
Thank You!


Bounds Gardens Is Looking Good!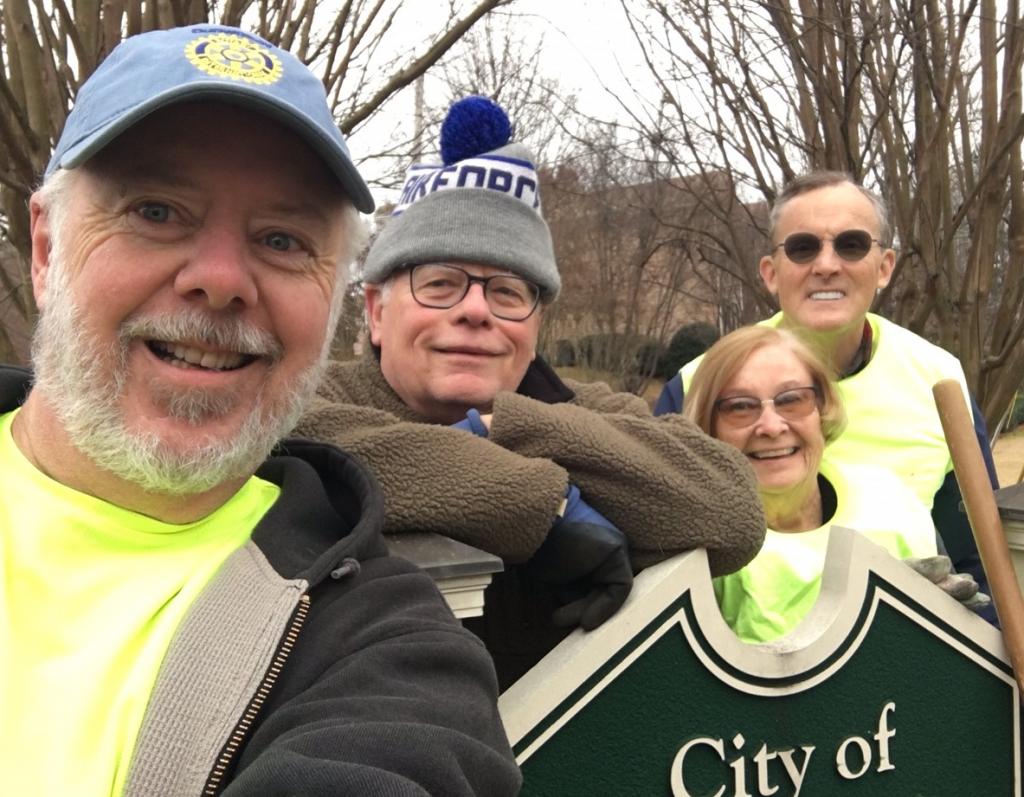 Once again, a group of Dunwoody Rotarians braved the cold on a Saturday morning, this time to make sure Bounds Gardens was looking its very best. Thanks to Ranger Fred and his crew for their dedication! You should really think about joining the party the next time! The work is quick, the company is awesome!
Save the Date


Save May 16, 2022 for Our First Annual Golf Tournament

The Golf Tournament Committee meets this Friday, so be ready to raise your hand to help. Please save the date to join the Rotary Club of Dunwoody at our First Annual Golf Classic on May 16, 2022 at St. Marlo Country Club. Our partner for this event is the Alzheimer's Association of Georgia - The Longest Day Program.
Share the date with your friends and look for information soon about more ways you can help. Contact Bob O'Brien at rsobrien111@gmail.com for questions - or to volunteer to help!