This Week's Speaker


Captain Randall W. Radloff, United States Airforce ... in Person and Via Zoom
In honor of Veteran's Day, please help us welcome Captain Andrew W. Radloff to our club this Friday. You can join in person at Le Meridien or via Zoom at https://us02web.zoom.us/j/86202979419.
Captain Radloff is Executive Officer, 461st Operations Group, Robins Air Force Base, Georgia. He is responsible to the Group Commander for the development and implementation of executive management policies for 930+ active duty personnel in the Air Force's only active duty E-8C Joint Surveillance Target Attack Radar Systems Operations Group.
[more]
Fellowship Opportunity


Dunwoody High Theater and Dinner ... November 14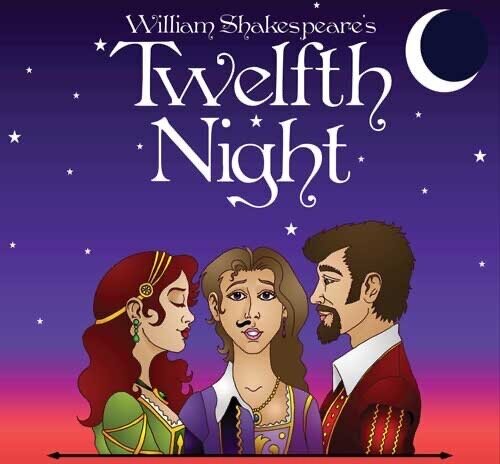 The Rotary Club of Dunwoody is sponsoring the Dunwoody High Wildcat Theatre productions this year with a half-page ad in the playbills for their fall and spring productions.
Fall features William Shakespeare's Twelfth Night, a comedy tells the tale of siblings shipwrecked and separated.
Some of us plan to attend the Sunday, November 14 performance at 2 pm and have supper afterwards at Carbonara's.
If you are interested, please click here to buy your theatre tickets online. We recommend the green center area. We hope that our club will be recognized before the performance.
Let Louise Barden know if you want to go to supper afterwards; she will make the dinner reservations.
Join us for theatre, supper or both - your choice!
Support Our Fundraiser


Whiskey-Cigar Raffle #2 is Getting Closer - Get Tickets Now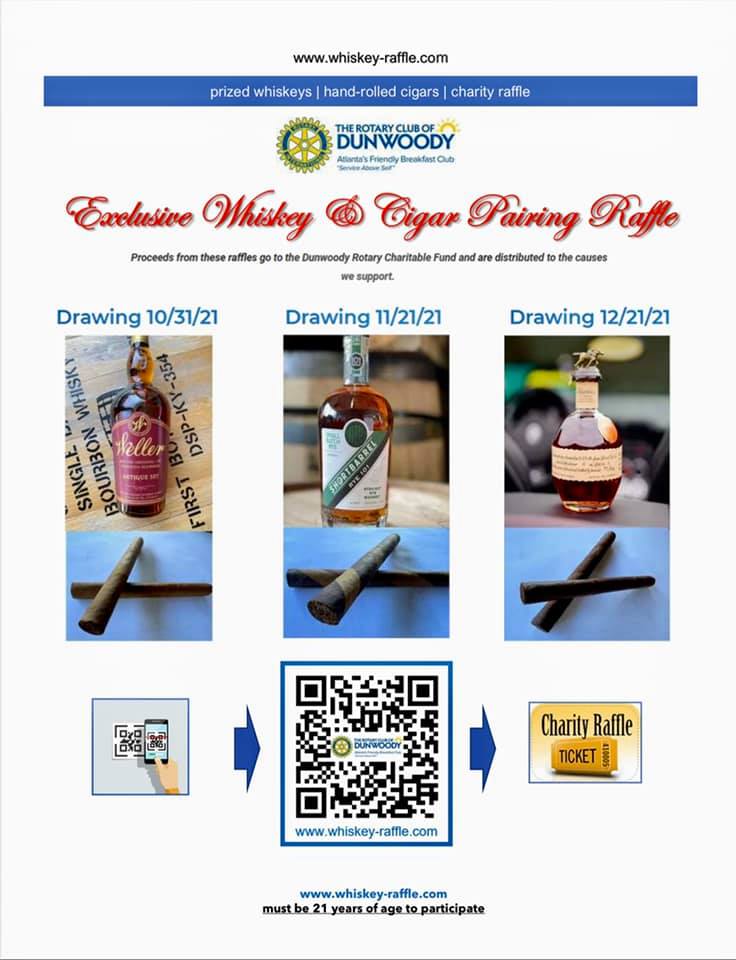 To date, we have raised about $3,500 on ticket sales for all three raffles. Our goal is $11,000. So it's time to promote raffles #2 and #3 - scheduled November 21 and December 21! Buy your personal tickets and send your friends and whiskey or cigar aficionados to our website - www.whiskey-raffle.com

Drawing #2 is for a bottle of ShortBarrel Rye 101, Release #3, with two "paired for bourbon" cigars - cost is $20/ticket and drawing is November 21
Drawing #3 is for a bottle of Blanton's Original Single Barrel ... the world's first single barrel bourbon - also with two "paired for bourbon" cigars - cost is $25/ticket and drawing is December 21.