Special District Celebration


District Event in Warm Springs Celebrates Polio Museum, PDG Ann Henderson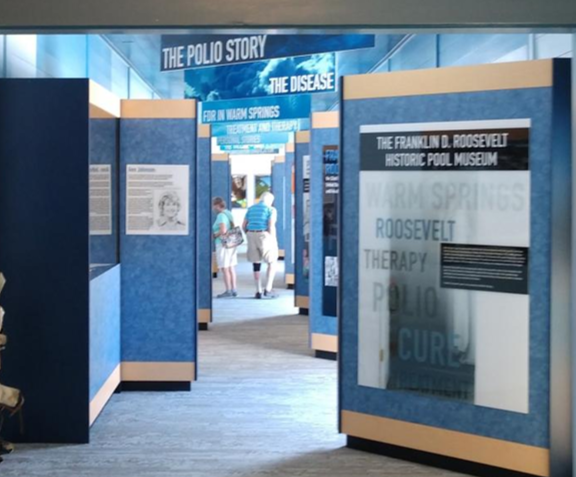 In 2008, when Bill Woulfin was District Governor, we celebrated the arrival of the Where's Polio Now? exhibit from the Smithsonian - on display at Warm Springs. The exhibit now has a permanent home in Warm Springs at the historic outdoor pool - and District 6900 will be celebrating this museum on Saturday, October 22 from 10 am - 2 pm. The museum is dedicated to the memory of Ann Henderson Johnson, our first female District Governor (1998-99) - and tells the story of Warm Springs and Polio treatment, but it also tells the story of the quest to eradicate Polio from the face of the earth.

Many Rotarians and Rotary Clubs - including ours - donated to the refurbishing of the museum and to the Adopt a Cottage Program - all in the name of PDG Ann. This celebration will be a special day for all of us - and includes a complimentary catered luncheon. District Governor George Granade wants to see you there; if you want to attend, register on the district website by October 14 (just follow this link to get there).
Rotary continues to be a key player in the goal to eradicate Polio - and we celebrate World Polio Day a little later in October. Consider attending this event and contributing to End Polio Now (contact Jennie Stipick for information about how you can contribute) .
Posted by Jackie Cuthbert
September 28, 2022