Your Fundraising Support Is Important!


Don't Forget Whiskey Raffle #3 and the Dunwoody Golf Tournament!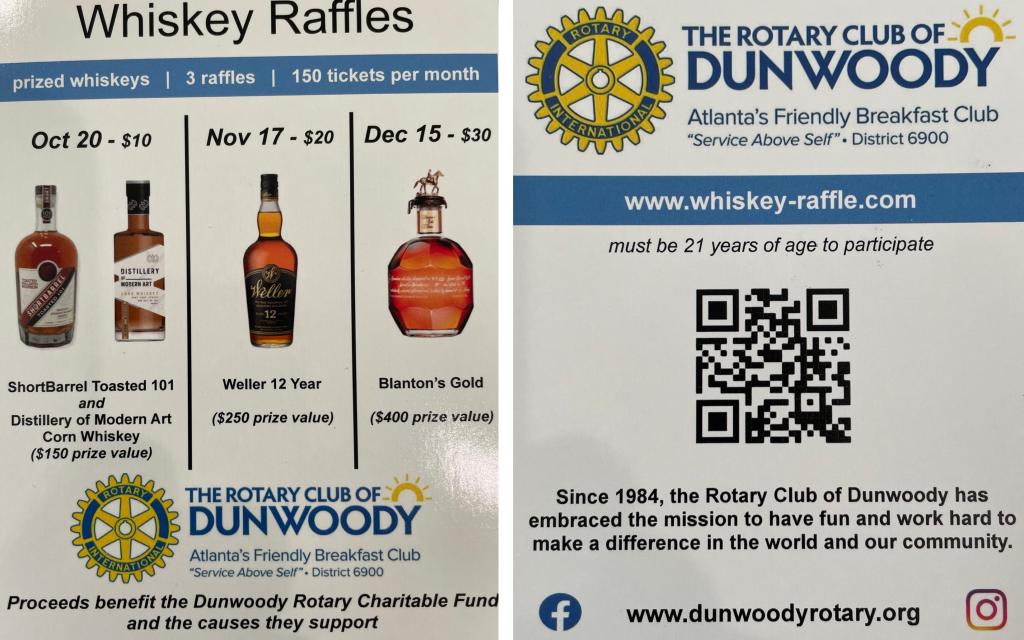 Just because the second Exclusive Whiskey Raffle drawing will be over tomorrow night doesn't mean our work is over. We still have raffle #3 for a bottle of Blanton's Gold so continue to share the QR code with your friends.
We have also kicked off our sponsor campaign for the 2023 FORE! the Memories Golf Tournament to be held on May 15, 2023 at St. Marlo Country Club. The website is live and ready for sponsor and golfer sign up - you and anyone interested can visit
2023 Event - FORE! The Memories (rcdgolftournament.com)
! It includes photos and results from last year too.
A new joint Alzheimer's-RCD marketing packet is coming soon especially for use in talking to larger sponsors for the Silver (new level added), Gold and Platinum levels. We have asked you for testimonials if you were a sponsor, a golfer or a volunteer. Please send a short paragraph to Hoshi at
hd@phirozsil.com
highlighting what you enjoyed about your experience at the first tournament in May this year. We will post to the FORE! the Memories website in a new tab for this purpose! If you have critiques or improvement ideas, please send to Bob at
robrien@farmersagent.com
.
Posted by Bob O'Brien
November 9, 2022