New Partnership


Dunwoody Partners with Spruill Center for the Arts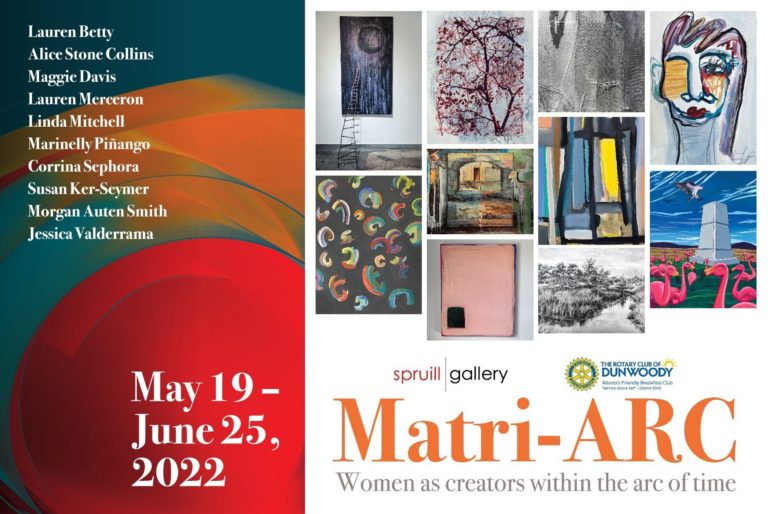 This Thursday, May 19, join us at the opening of a new art exhibit at the Spruill Art Gallery on Ashford-Dunwoody. The exhibit is sponsored by our own Rotary Club as part of our new partnership with the Spruill Center for the Arts. The opening reception runs from 6-9 pm and we'd love to have you there representing Dunwoody Rotary. Wear your pin or your Rotary shirt.
Matri-ARC highlights the work of 10 Georgia female artists, all at varying stages of their careers. The arc runs through the show as an allegory allowing the viewer to experience each artist at their point in the creative journey. The women ask different questions, seek different answers, and in doing so infuse their work with value, passion and life. All have claimed their own space allowing their work to evolve and flourish, creating a legacy of inspiration.
Watch for more information about our partnership with the Spruill Center for the Arts.
Posted by Jackie Cuthbert
May 18, 2022